SANGDO Story
경영철학
"For the goodness of all mankind with practicality and creativity"
We benefit the world through practicality and creativity.
SANGDO ELECTIRC pursues the mental and material happiness of its employees,
All customers, partners, institutions, and furthermore
It exists to contribute to the progress and development of society, the nation, and humanity.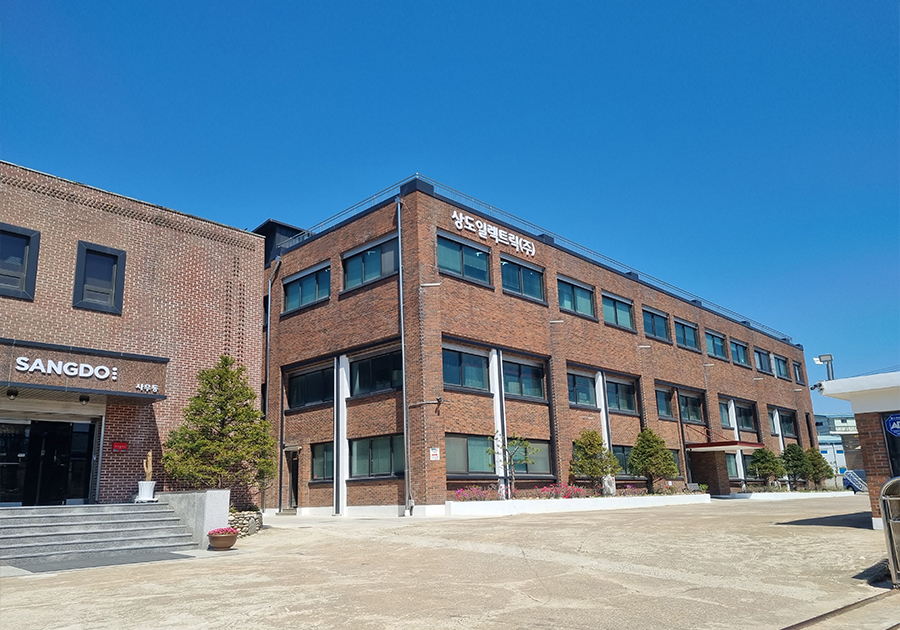 SANGDO ELECTRIC
With 40 years of fame, SANGDO ELECTRIC challenges to develope innovate and creative electrical products, while strengthening our position in traditional segments, circuit breakers, magnetic contactors, wiring devices and switch boxes for households or industrial sites.
Name of company :

SANGDO ELECTRIC

Founded : 1981
Business type : Manufacturing
Business item : Circuit breaker, Home Panel board, Magnetic contactor, Wiring devices
Name of representative : Jae Hyun Park
Core Value
핵심가치
SANGDO ELECTRIC's executives and employees
By practicing the following core values
We want to cultivate evolving talents that are constantly developing.


상도전기통신의 구성원 모두는
한 가족이며 동등한 대우와 존중을 받습니다.

상도인은 다양한 의견과 생각을 모아 폭넓게 소통하고
깊이 공감합니다. 상도인은 축적된 경험과 지식을 연결하여
더 나은 방법을 찾고자 노력하며 발전합니다.